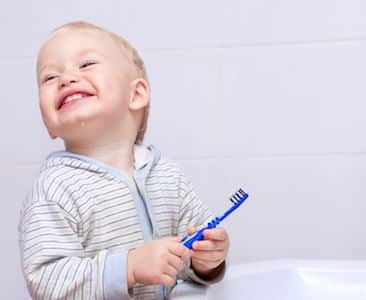 Does your child have special healthcare needs that make dental appointments difficult? Are they in need of a long or invasive treatment? If so, Montgomery Pediatric Dentistry is here for you and your child! We regularly offer sedation dentistry services to patients that would normally require dental work done in a hospital setting. Board-certified dental anesthesiologist, Dr. Gordon Barnes, administers safe sedation to patients, right here in our Princeton, NJ dental office so that your child can get the relaxing care they deserve in an environment they know and trust!
Montgomery Pediatric Dentistry offers the top pediatric sedation dentistry in Princeton, NJ because we take our patients' full medical histories into account when developing treatment plans. Our team will partner with you to ensure that your child is provided the safest, most effective option!
Pediatric Sedation Dentistry Administered By A Board-Certified Dental Anesthesiologist
For more complex cases that involve extensive therapies or more challenging medical/behavioral needs, we bring Dr. Gordon Barnes into our office to administer IV sedation. Dr. Barnes is a board-certified dental anesthesiologist who is a Diplomate of the American Dental Board of Anesthesiology. He also holds memberships in the American Society of Dentist Anesthesiologists and the Society for Ambulatory Anesthesia.
By providing Dr. Barnes' services to our patients, Montgomery Pediatric Dentistry is helping to ensure that your child's IV sedation is as safe and comfortable as possible. Although some dentists do perform both the sedation and treatment at once, Montgomery Pediatric Dentistry wants what's best for your child - and for us, that means having an expert focused on monitoring sedation, while our specialist dentists are focused on your child's smile!
Remember, your child will NOT have to visit a hospital to get the dental care they need. Instead, they will receive their treatment from the dental office they know and trust.
Creating Positive Dental Visits With Sedation Dentistry
Do you believe that your child could be a great candidate for sedation dentistry? Call Montgomery Pediatric Dentistry today to schedule your consultation.